About Hair
PROPERTIES OF HAIR
Hair is made up of keratin. The same protein that composes your nails and outermost layer of skin. The body is covered with hair. Some places have very little and finer hairs. Wherever there is skin, there is hair; except for the lips, palms of the hands and soles of the feet.
Hair rises out from the skin, from the root which is inside the follicle. The follicle is like a small tube or holder in the skin. We are born with thousands of these follicles but not all are actively growing hair until later in life. Once the follicles have been stimulated by hormonal changes or depilatories, shaving, plucking, threading etc. hair growth will then multiply.
note: Humans have more hair follicles per square inch than most other mammals.
The solution for treating and getting rid of a hair growth problem before it worsens, is to do permanent hair removal. Electrolysis can treat all parts of the body except for nostril hairs.
DIAGRAM OF A HAIR FOLLICLE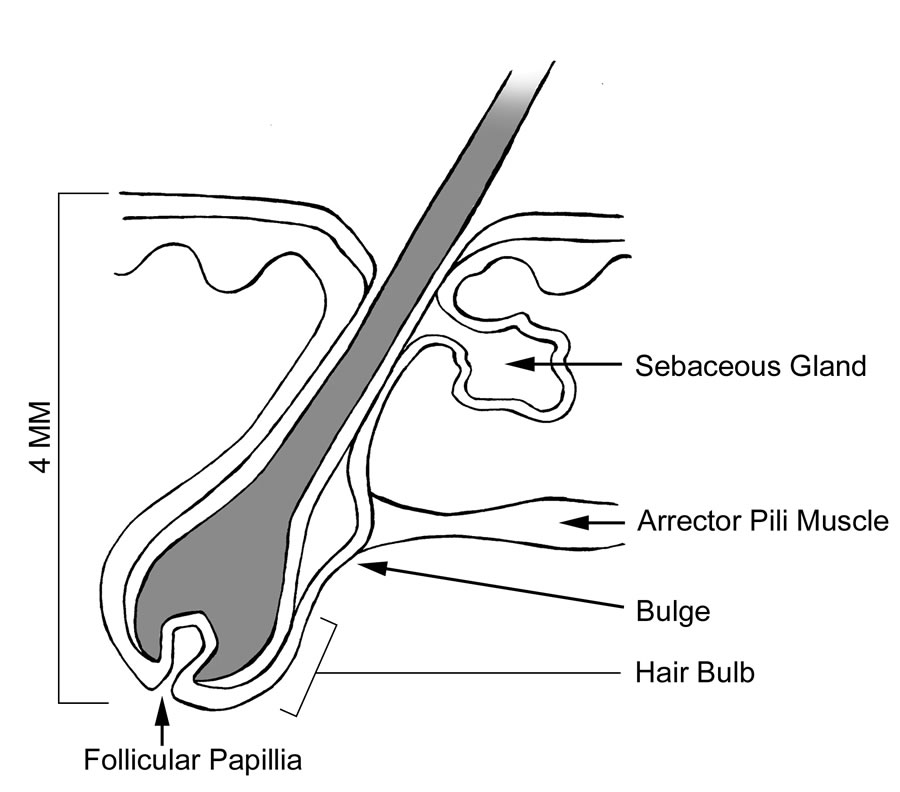 DIAGRAM OF HAIR GROWTH CYCLE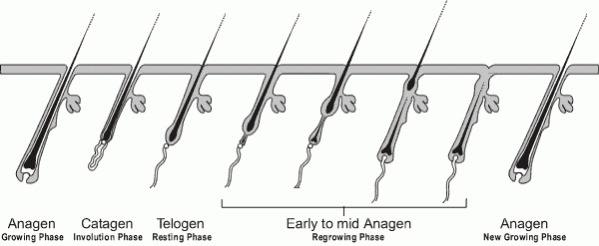 Testimonials